During World War II, U.S. armed forces remained segregated by race. Yet African Americans served in greater numbers and in more assignments than in all previous wars. Roughly 1,200,000 Black servicemembers fought for democracy and against fascism.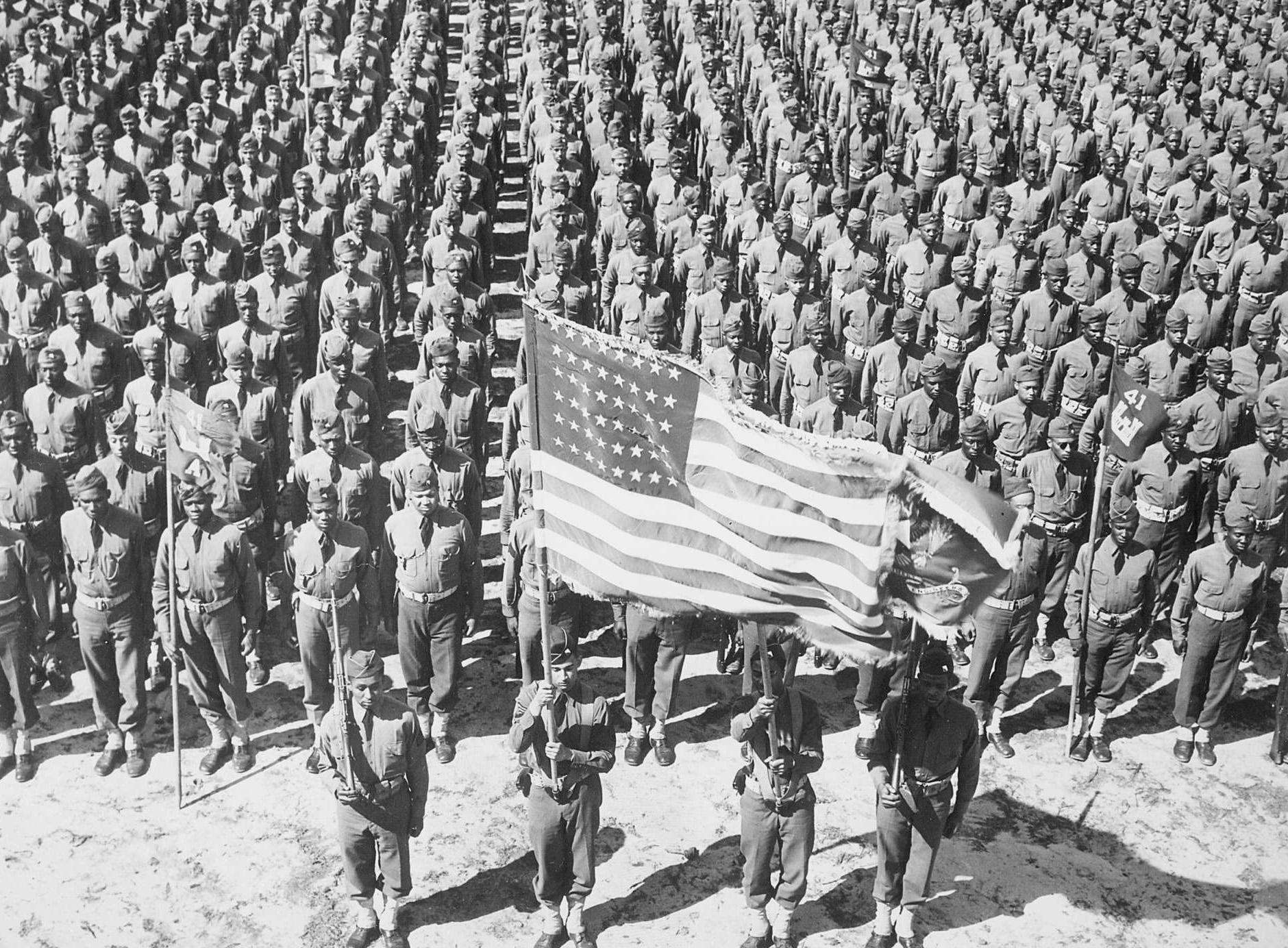 Black men served in the army in infantry, artillery, armor, tank destroyer, anti-aircraft, and parachute units, and in the army air forces in fighter and bombardment groups. Almost twenty thousand served as marines⁠—the first time since 1798 that Black men fought in the USMC.
Black women also found more opportunities to serve in World War II than in earlier conflicts. They enlisted in the Women's Army Corps (WAC) beginning in 1941, though the SPARS (auxiliary to the Coast Guard), and the WAVES (the Navy) accepted them only in 1944. About 6,000 Black women served in these organizations, most in the WAC.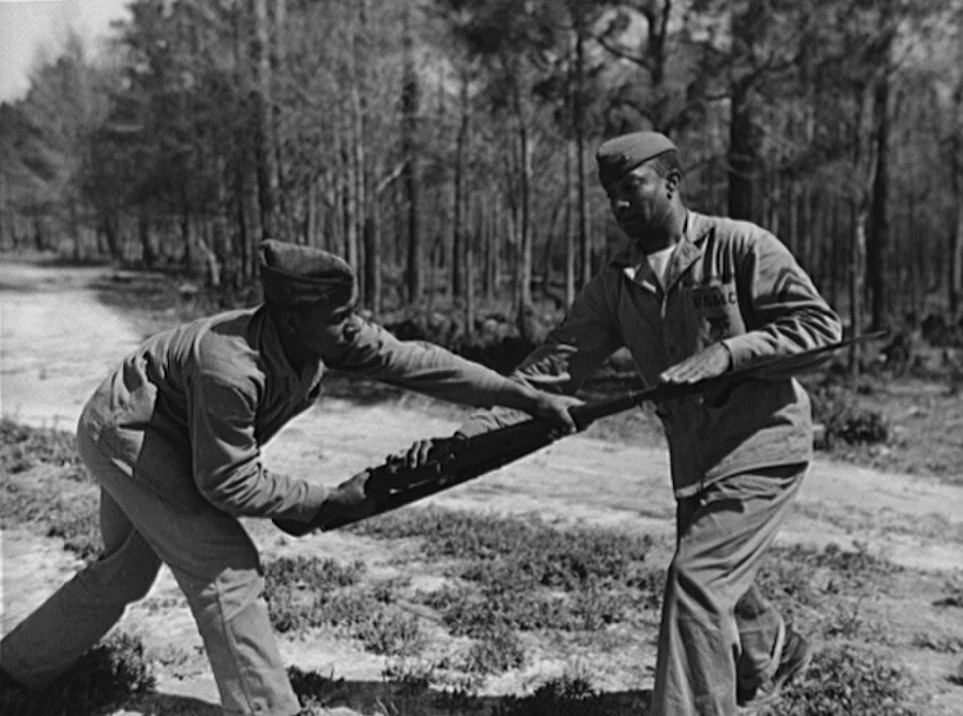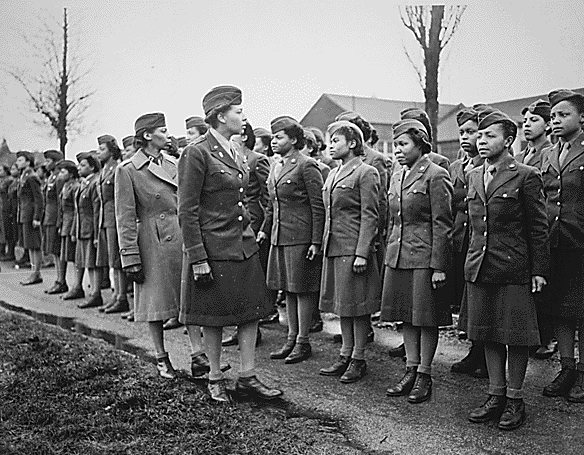 Behind-the-scenes logistics like mail and supplies were crucial to Allied victory. Around 850 Black women served in England and France in the U.S. Army's 6888th Central Postal Directory Battalion, commanded by Major Charity Adams. The "Six Triple Eight" redirected mail to U.S. troops, a crucial contribution to troop morale. After the D-Day invasion, the Red Ball Express, a cargo service operated primarily by Black troops, carried over 10,000 tons of supplies each day in summer and fall 1944.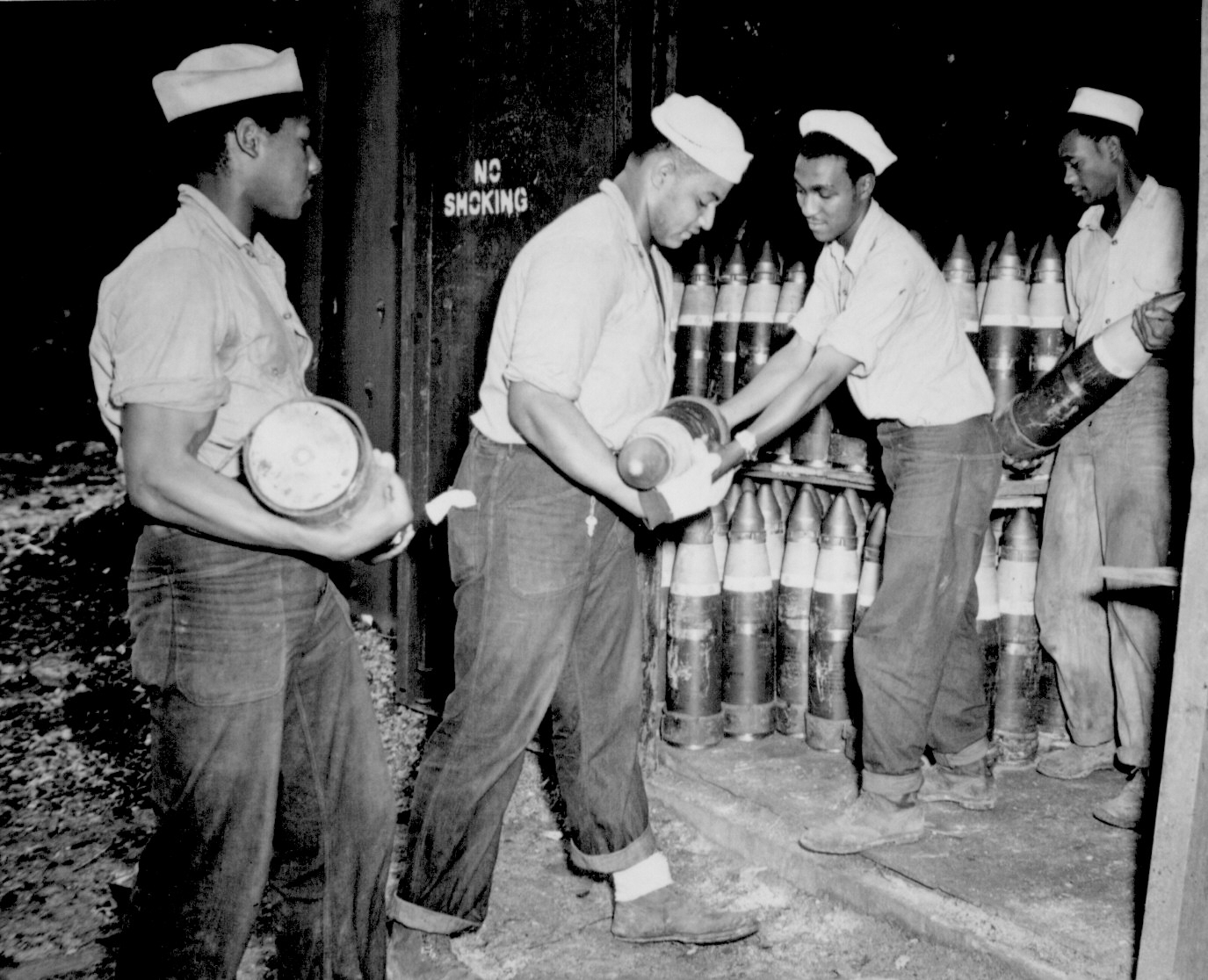 On the front lines, several all-Black units gained attention for exemplary service. The 99th Pursuit Squadron/332nd Fighter Group⁠—better known as the Tuskegee Airmen⁠—was commanded by Benjamin O. Davis, Jr., son of the first Black general in the U.S. Army, who would become the first Black general in the U.S. Air Force.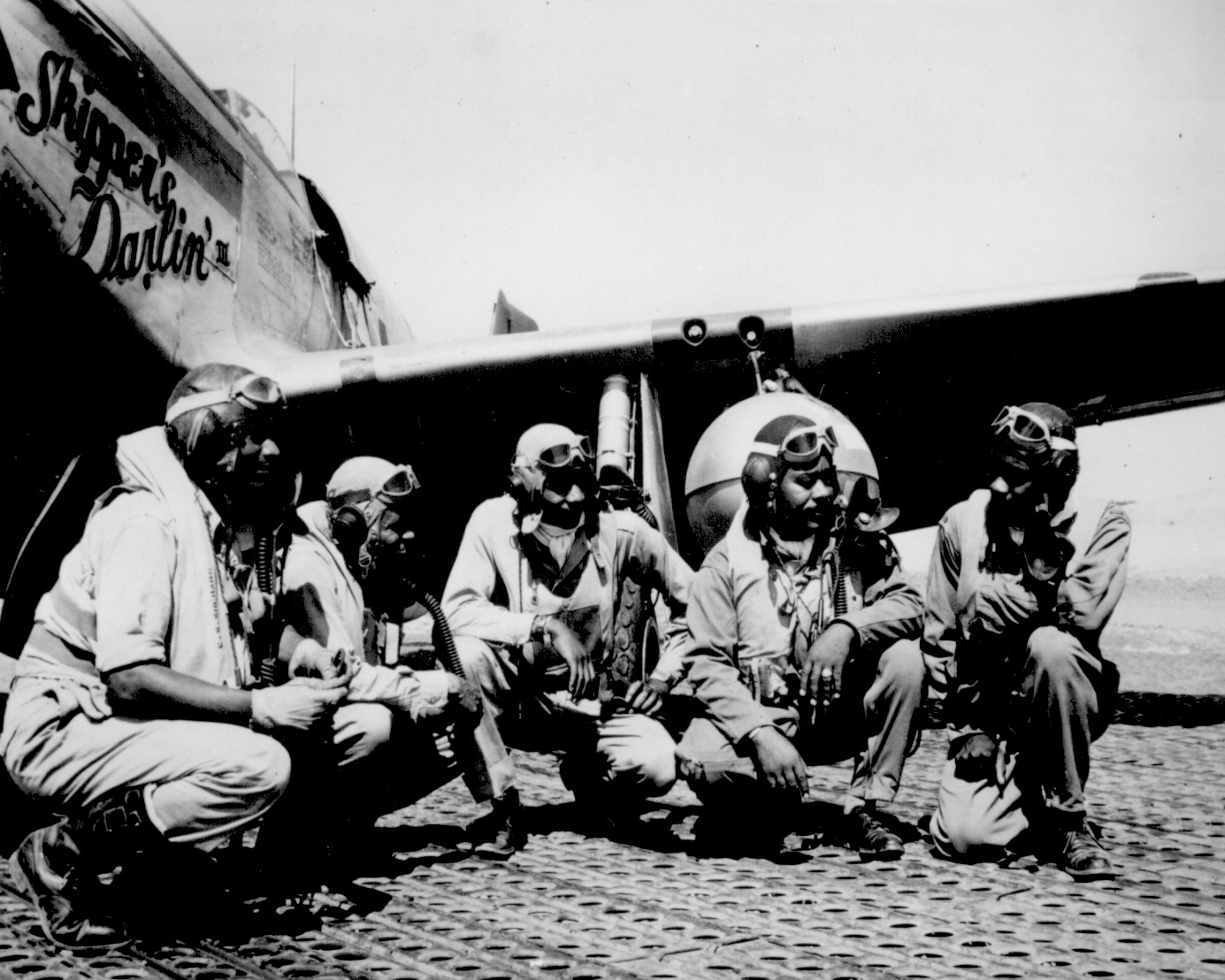 In the Pacific Theatre, the Marine Corps' 51st and 52nd Defense Battalions operated anti-aircraft guns and anti-ship guns to defend outposts crucial to the American war effort in the far-flung Pacific theatre.
The distinguished service of these men, and other all-Black units such as the 761st Tank Battalion "Black Panthers," and the 452nd Anti-Aircraft Artillery Battalion "Triple A's," was not always recognized appropriately. Only seven Black servicemembers would receive the Medal of Honor for their service during World War II, and it was another 50 years before they received them. Only one, Vernon L. Baker, had survived to accept the Medal in person.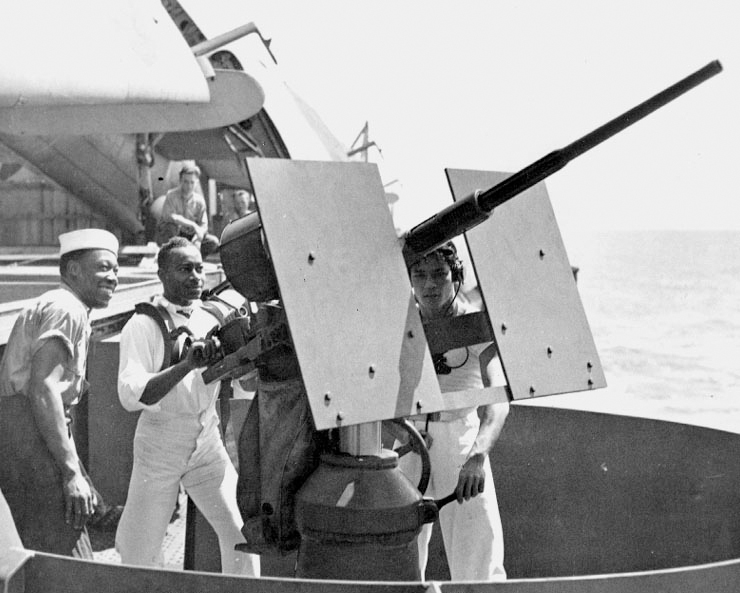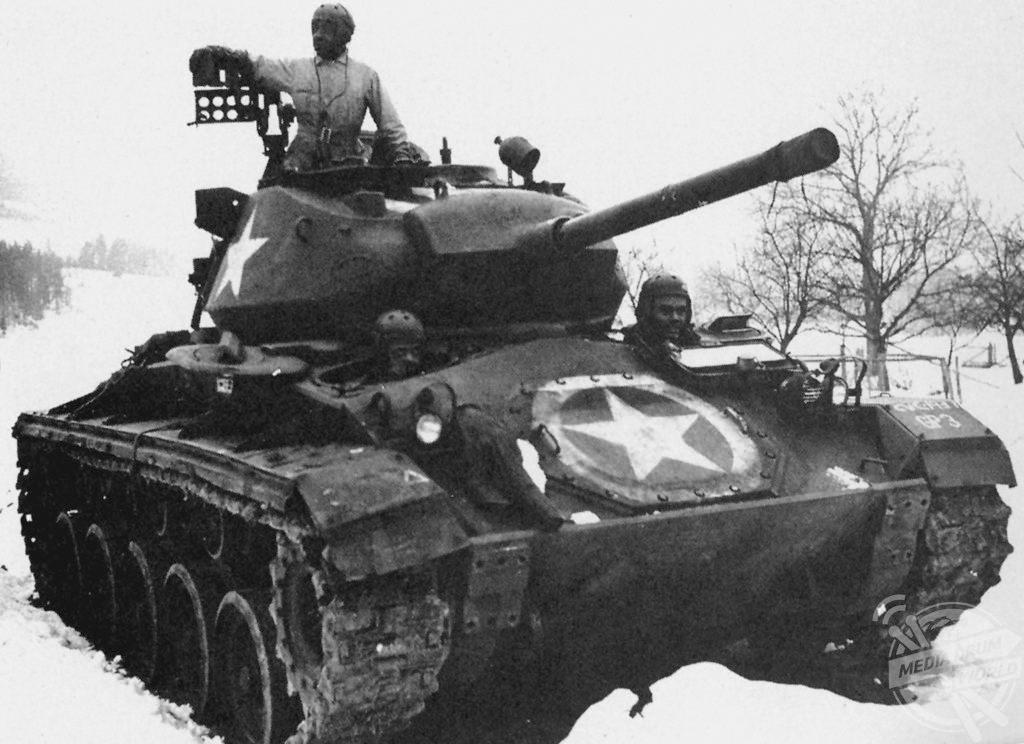 Regardless of the discrimination that prevented recognition of their service, well over one million Black men and women helped win the largest war in history. Their perseverance, courage, and valor finally led to the desegregation of the U.S. armed forces in 1948. In the next war, the U.S. armed forces would have to change.