The Persian Gulf War began with the Iraqi invasion of Kuwait in August 1990. An international coalition of 39 countries intervened in January 1991 in what the U.S. dubbed "Operation Desert Storm." Four-star general Colin Powell was a key leader as the first Black chairman of the Joint Chiefs of Staff, the highest military position in the Department of Defense. Lieutenant General Calvin Waller collaborated with him as deputy commander-in-chief for military operations with U.S. Central Command.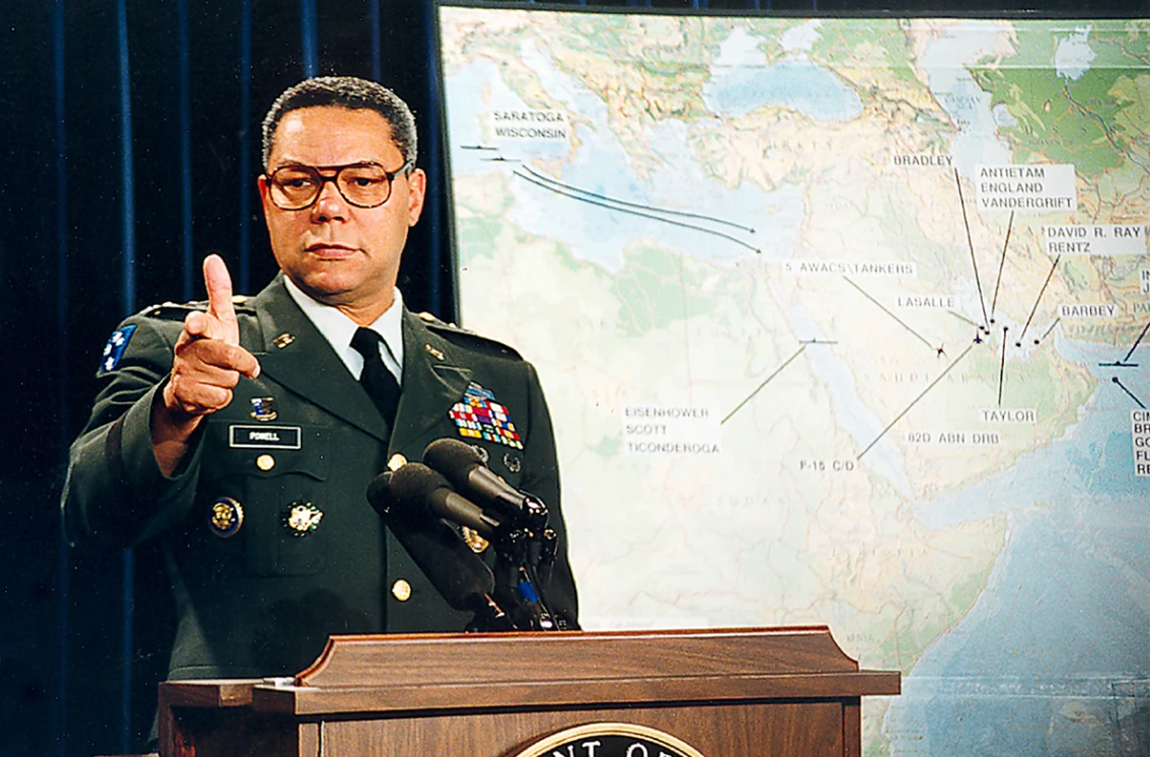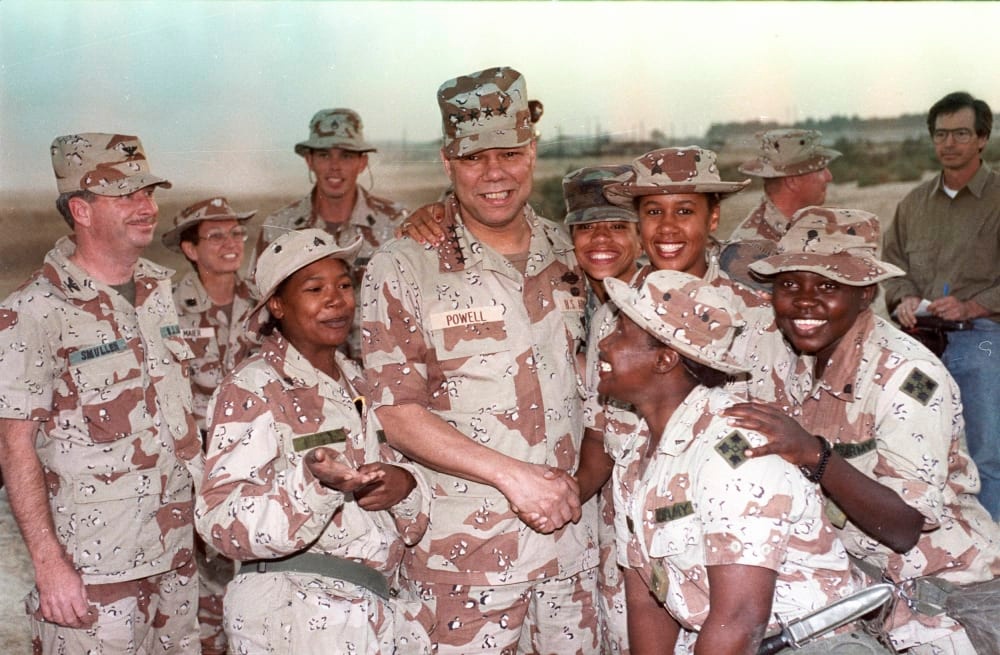 As in Vietnam, Black servicemembers served in disproportionate numbers. In the Gulf War, Black troops were nearly 25% of all American forces, and for the Army, closer to 30%.
Unlike Vietnam, however, the Gulf War was the first in over a century that the United States fought with an all-volunteer force, and more than 35,000 U.S. troops in the Persian Gulf were women. About 40% of those women were Black. Deployed women made up 7% of the active-duty forces and 17% of the National Guard and Navy Reserve.
Due to the unprecedented number of women involved, the media and the public tended to notice and amplify stories about women servicemembers, leading to an impression that even more women served than did.
Lieutenant Phoebe Jeter was an air defense artillery officer whose platoon happened to be all male. In January 1991, Jeter detected Iraqi SCUD missiles headed straight for her platoon's position. Jeter ordered her platoon to launch Patriot missiles and successfully destroyed the incoming SCUDs.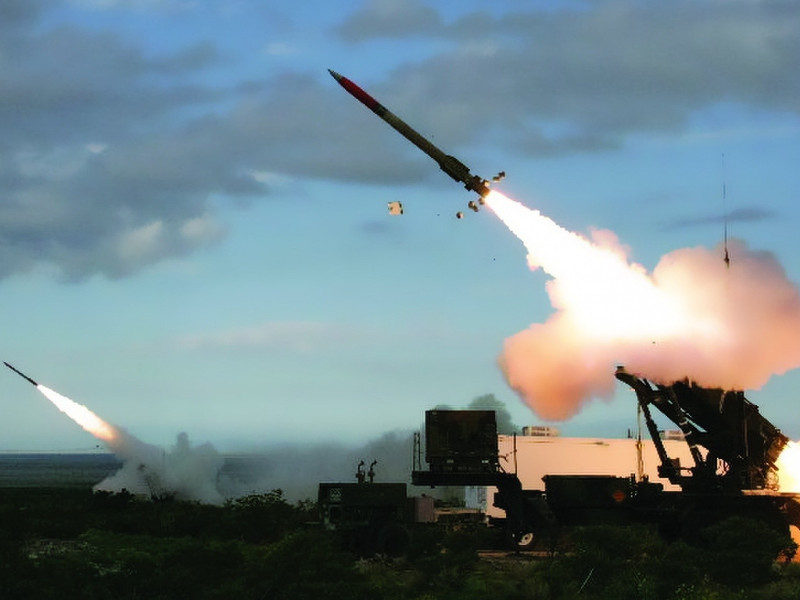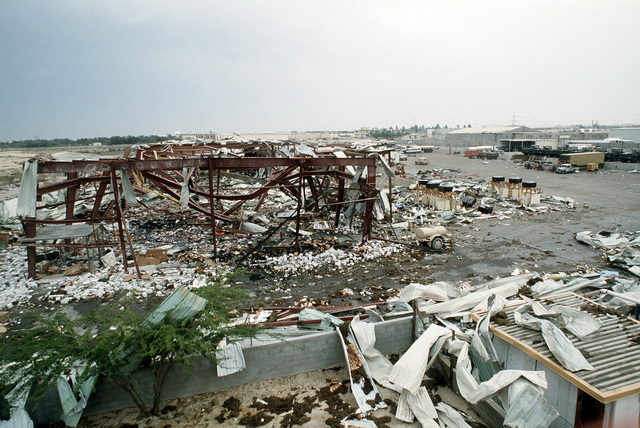 Captain Cynthia Moseley led a company that supplied materials to troops closest to the front lines. She and her troops were often the first to come across scenes of devastation after the fighting lines had shifted. "That will stay with me the rest of my life. … I don't think it's anything you ever forget. You just learn to live with it and continue on."
During the Persian Gulf War, five U.S. Army women were killed, three of them Black. Twenty-one were wounded in action and two became prisoners of war. Four women marines qualified for Combat Action Ribbons though they were not serving in combat-assigned units.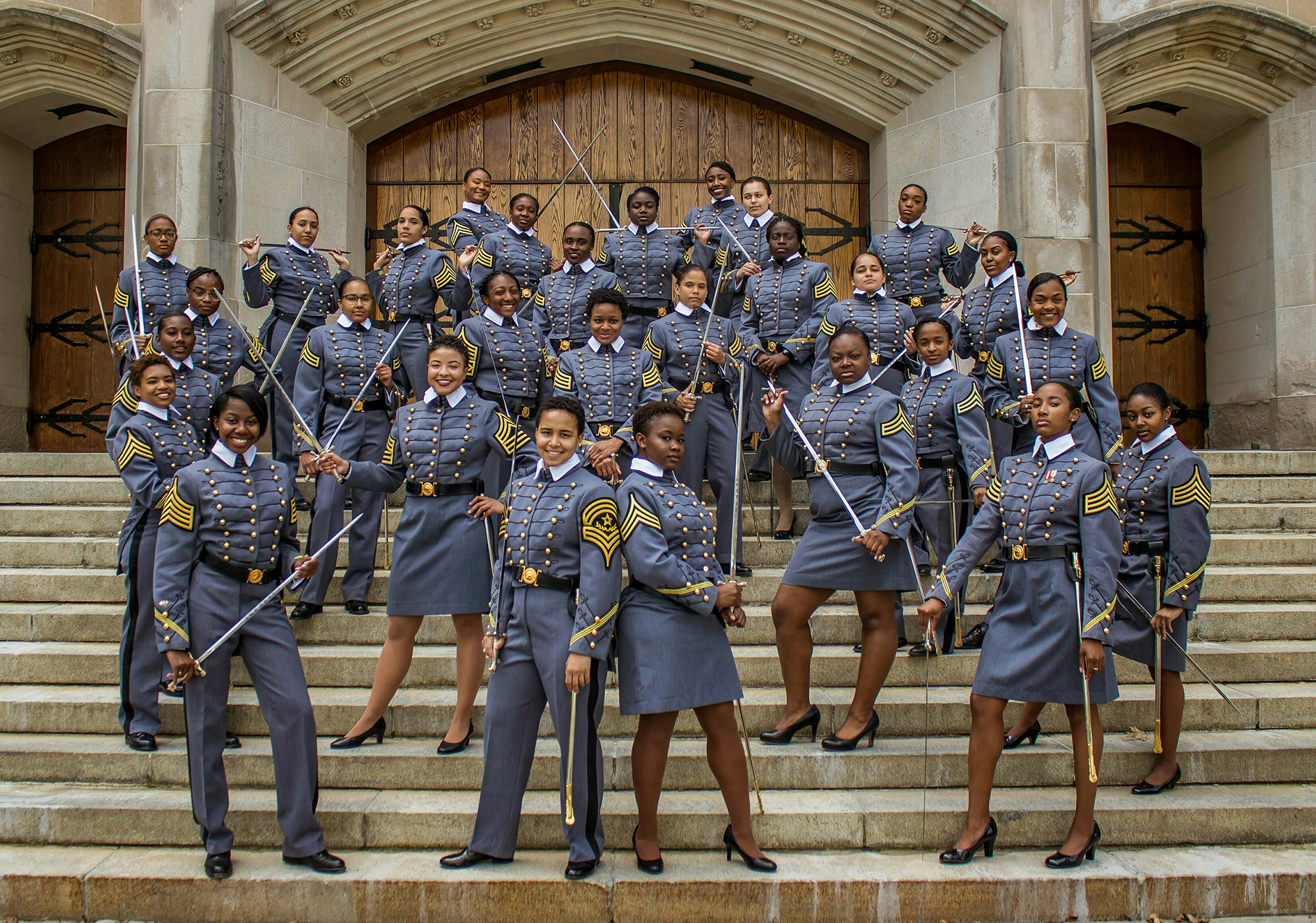 After the war, Congress repealed the law that prohibited women from serving as combat pilots, though they still could not join combat infantry units, and in 1994 the Army changed a rule that prohibited women from serving in positions with a "substantial risk of capture." After this rule was dropped, 90% of military jobs became open to women.